It's that time again for Bon's book club! This month we read The Light Between Oceans.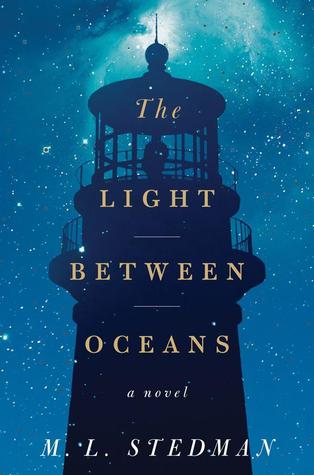 A quick synopsis of the book via Goodreads:
After four harrowing years on the Western Front, Tom Sherbourne returns to Australia and takes a job as the lighthouse keeper on Janus Rock, nearly half a day's journey from the coast. To this isolated island, where the supply boat comes once a season and shore leaves are granted every other year at best, Tom brings a young, bold, and loving wife, Isabel. Years later, after two miscarriages and one stillbirth, the grieving Isabel hears a baby's cries on the wind. A boat has washed up onshore carrying a dead man and a living baby.




Tom, whose records as a lighthouse keeper are meticulous and whose moral principles have withstood a horrific war, wants to report the man and infant immediately. But Isabel has taken the tiny baby to her breast. Against Tom's judgment, they claim her as their own and name her Lucy. When she is two, Tom and Isabel return to the mainland and are reminded that there are other people in the world. Their choice has devastated one of them.
I really enjoyed this book. The conflict that M.L. Stedman creates left me wondering what the "right" thing to do would have been and what I would have done in every scenario. It was a bit slow to start but towards the middle of the book, it found a good pacing and kept me hooked.
I saw this picture while I was at a conference and it completely reminded me of Frank and Lucy Grace.
And now for Bon's discussion questions:
+ How did you feel about the end of the book?
I really loved this book, the whole thing, including the ending. I feel like the author did a great job giving everyone a "happy" ending while remaining realistic. Would it have been nice to see Lucy stay with Tom and Isabel? Absolutely, but in real life, that wouldn't' be going down.
+ What are the strengths and weaknesses of Isabel's and Tom's relationship?
Tom is waaaaaaay too much of a pushover. He let Isabel walk all over him. It's why they got in this mess in the first place, why he took the blame for everything, and everything in between. But I guess there wouldn't be much of a book if he hadn't been that way, right?
+ What would you have done if you were Tom in that situation? Do you agree with the way he handled the situation? How did you feel about him trying to take all the blame to save Isabel?
It's funny, the entire time I was reading this book I wondered what I would do if it were me. As someone who is trying to conceive and not having much luck, I can understand Isabel's desperation; however there is a sane part of me that knows that it would be wrong to do that and that Lucy probably had a mother that was looking for her. Ultimately, I think that I would have called it in right away. With that being said, I think Tom was a bit foolish for doing what he did. The way I see it is, the damage was already done, why screw up a family twice?
I was a bit angry at Isabel for letting Tom take all the blame. I GET IT, she's mad at him. But they wouldn't be in that situation if it weren't for her to begin with, so it wasn't fair to make him take all the blame and risk death. But, it did end up working out in their favor, so I guess it was smart of Isabel to remain quiet.
Did you read the book? What were your thoughts?